Kingpin set rear fin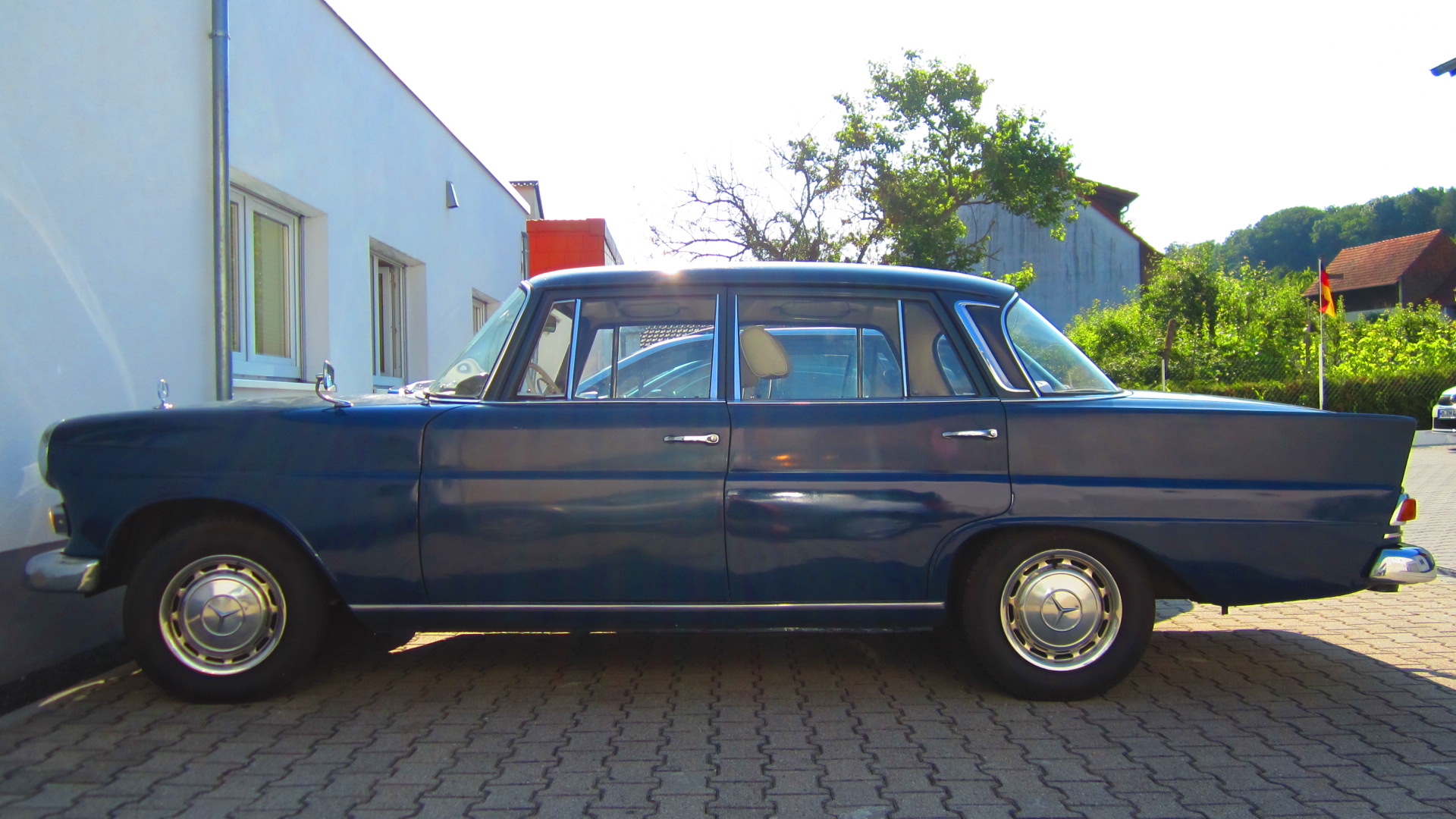 You have searched for "kingpin set tail fin"? Discover in our Mercedes-Benz Oldtimer spare parts shop products such as the "kingpin set tail fin" and much more for the cult oldtimer vehicles.
The Mercedes-Benz W 110 "tail fin"
"Kleine Heckflosse" is the affectionate name for the Mercedes-Benz W 110, which was produced from 1961 to 1968. It belongs to the upper middle class at that time and replaces the pontoon series W 120 and W 121. The special characteristic is the so-called tail fin. The "bearing bridges" of the tail fin were mainly intended to make parking easier. In addition to the American-looking tail fin design, there was also a stable passenger cell and effective crumple zones for the first time, which was extremely progressive for the time. In 1967 the Mercedes W 110 was revised for the last time and received a newly developed safety steering column. In February 1968 the production of the tail fin was stopped.
What is a kingpin set?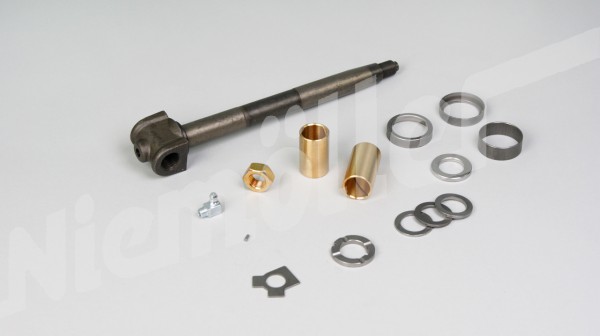 A kingpin set can be an important set of instruments so that you can maintain your tail fin at all times. A steering knuckle is a wheel carrier that can be swivelled almost completely around a vertical axis in a steering knuckle. Ackerman steering, on the other hand, means that the outer parts to which the wheels of the vehicle are attached are not rigid, as was previously the case, but can now be swivelled. This offers a completely new driving experience. The steering knuckle pin holds the steering knuckle in its position. If it is loose, the entire steering knuckle loosens and the vehicle can start to roll in curves and drift to the side. Since this is dangerous, a defective kingpin must be replaced at all costs. But with the kingpin set tail fin this is no problem. So you will continue to have a lot of fun while driving with your Mercedes-Benz tail fin!
Buy "kingpin set tail fin" now
You want to buy a "kingpin set tail fin"? In our Niemöller Onlineshop for MB spare parts you will surely quickly find what you are looking for. Discover our versatile assortment, which has already made the heart beat faster with some oldtimer friends. Here you will find everything you need to get your Mercedes W110 and many other models in shape.