Stock Case
Presentation and storage box in combination with inside box – great for your Mercedes-Benz classic car supplies and small parts!
We offer specially developed and designed presentation- and storage-boxes combined with different inside boxes at attractive prices.
There are several possible applications, for example:
storage of small parts and light materials
storage of office materials
presentation of articles on trade shows and markets
storage of model cars (1:43)
(without inside boxes) and, and, and ...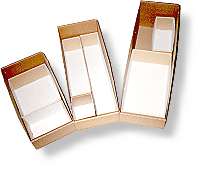 ---
Recommended for your special attention:
Presentation and storage boxes
made of corrugated cardboard quality 1.30, delivered in flat form, easy to fix up.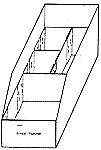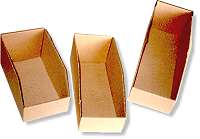 For external dimensions please see price list, 30° slope.
---
Inside boxes
made of solid cardboard 900 g/m²
inside of cardboard is oil- and water-repellent
delivered in flat form
easy to fix up
In short: best quality
We show samples on every trade show.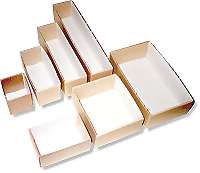 ---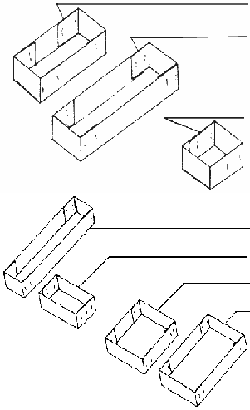 Z 99 002 78*191*80 mm
Z 99 003 78*285*80 mm
Z 99 001 78*95,5*80 mm
Z 99 004 78*385*80 mm

Z 99 005 156*95,5*80 mm
Z 99 006 156*191*80 mm
Z 99 007 156*285*80 mm
---
Price list
All prices plus packaging plus freight according to our STBs
Art.-No.
Description
excl. VAT
incl. VAT
Z 99 300
Presentation- and storage-box, 162*300*150/80 mm Slope 30°
0,86 €
1,02 €
Z 99 400
Presentation- and storage-box, 162*400*150/80 mm Slope 30°
0,93 €
1,11 €
Z 99 500
Presentation- and storage-box, 162*500*150/80 mm Slope 30°
1,00 €
1,19 €

Graduated prices on request

Z 99 001
Inside boxes 78*95,5*80 mm
0,59 €
0,70 €
Z 99 002
Inside boxes 78*191*80 mm
0,66 €
0,79 €
Z 99 003
Inside boxes 78*285*80 mm
0,73 €
0,87 €
Z 99 004
Inside boxes 78*385*80 mm
0,80 €
0,96 €
Z 99 005
Inside boxes 156*95,5*80 mm
0,66 €
0,79 €
Z 99 006
Inside boxes 156*191*80 mm
0,73 €
0,87 €
Z 99 007
Inside boxes 156*285*80 mm
0,80 €
0,96 €