Your personal Mercedes Benz spare parts supplier
Niemoeller is one of the greatest international active Mercedes Benz spare parts supplier for Oldtimers in Germany.
With our wide range of products which count up to a size of 63000 articles on spare parts we cover the years of manufacture from 1946 to 1975. This range has piled up within 20 years of existence and is still rapidly growing.
On the picture you can see our building.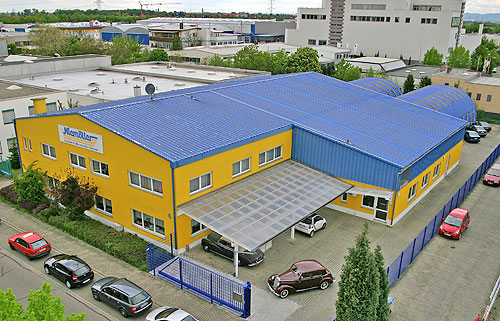 Our team consists of 20 qualified employees who support our customers in search of their specific Mercedes Benz vintage car spare part every day.